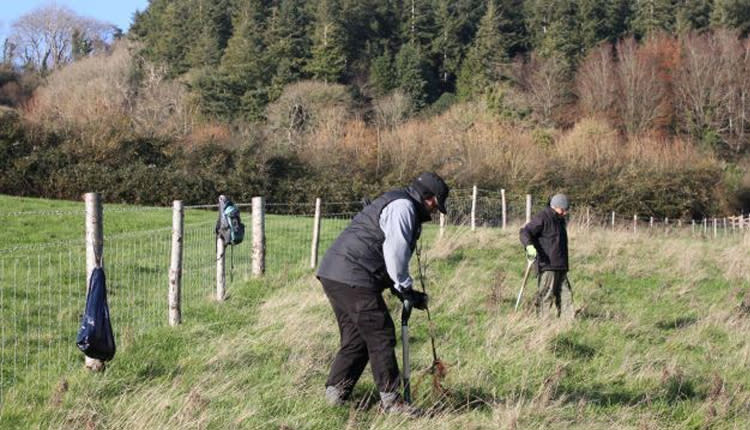 Volunteers working to plant 700 young whips in a wildlife corridor at Combe Wood Farm, Salcombe Regis, Sidmouth.
More than 700 young whips have been planted as part of a National Trust wildlife corridor on Combe Wood Farm, in Salcombe Regis, Sidmouth.
This is the first step in Sidmouth Arboretum's response to the challenge from Sidmouth Town Council to plant 14,000 young trees in the valley by 2026, one for every resident.
A total of 21 arboretum volunteers were joined by EDDC's tree team officer Carl Harrison, on Friday 9 December, along with a team of National Trust rangers to help with one of the many wildlife corridors being created.
These are bands of new young woodland that stretch across the valley to link the areas of existing woodland on the hilltops east and west of the valley.
These corridors will allow wildlife such as small birds, insects and small mammals, including bats, to move around the farm and mix with other populations, a vital requirement of breeding a healthy population.