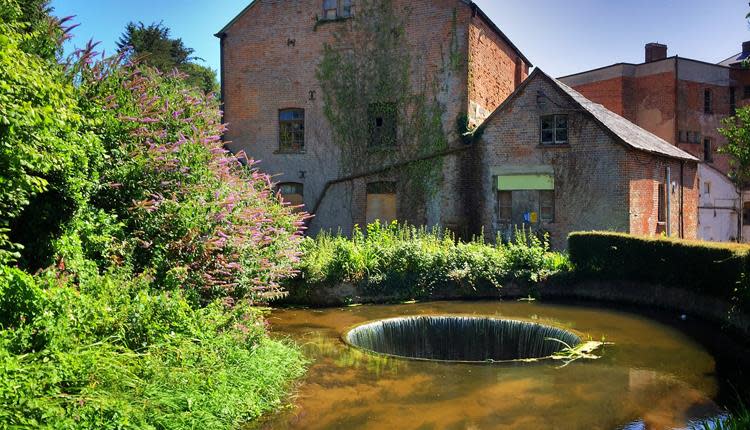 There is lots of history to discover in the village of Ottery St Mary. It's the only place left in the UK that holds a Tar Barrel Rolling event over Bonfire Night and celebrates the banishment of the village's pixies. One of the village's beauty spots also doubles as a place of historic interest: the Tumbling Weir.
This circular weir is a lovely spot to come across when walking around the village, it is unique in that it is a circular weir that allows water from a man-made stream reach the River Otter, something created to help the region's wool production. Wool production has historically been one of Devon's leading industries, across the region there were several wool producers, many of which had been in production since the medieval times. In Ottery St Mary, wool production didn't come to the village until the 18th century when local MPs decided to revive the economy by building a new factory specifically for the carding and spinning of wool using water frame machinery. Ottery was already home to a corn mill, which was demolished, and the site refurbished to hold the new mill. Part of the work included creating the weir it has been there ever since.
Later, the wool mill was changed to a silk production business that employed around 400 local women. The weir powered the factory until 1937 when it ceased production and has sat unoccupied in recent years. Nearby though, a 17th century thatched house is now a popular hotel and guests can enjoy the hotel's grounds and walk through to Tumbling Weir, after enjoying a spot of tea.