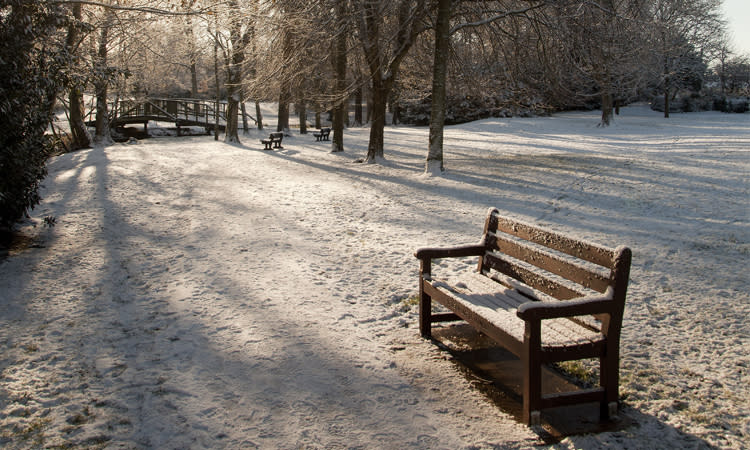 Image: Paul Clayden
Just because the year is coming to a close doesn't mean that the adventures need to! There are still plenty of great things to enjoy across East Devon at this time of year – being an Area of Outstanding Natural Beauty lasts an eternity after all! With everyone counting the pennies this winter, here are our suggestions of great winter walks so you can still enjoy each other's company without having to spend anything and still have a great day out!
There are a host of lovely walks around Sidmouth and the surrounding area, you can of course explore the Byes or follow some of the Jurassic Coast walk but if you want to get out and see more of the area, here are some of the other options that East Devon has to offer.
River Otter walk
Riverside walks are always peaceful and at this time of year you'll see different wildlife and plantlife than you would during the spring or summer. Start off in Otterton and follow the river bank to Mutters Moor – if you fancy the climb, Mutters Moor can be a bit steep, but once you get there, you have the option of turning back or following the coast path along to Budleigh Salterton.
Blackbury Camp
For something a bit longer, head to Blackbury Camp. Home to an Iron Age Hill Fort and awash with bluebells in the spring, this walk provides a whole new atmosphere in the winter. There's a lovely circular walk which takes in country lanes and a few hills, so make sure you have the right footwear.
East Devon Way – Sidbury, Harcombe and Sweetcombe
This circular walk takes in part of the East Devon Way which is a wonderful place for those that love to walk and cycle. It features much of the East Devon AONB and this circular route taking in Sidbury, Harcombe and Sweetcombe gives you the chance to explore without having to stray too far from Sidmouth.
Knapp Copse
Knapp Copse Nature Reserve is a wonderful way to explore Sidmouth's more wild side. There is a great circular walk covering around 5 miles and starting and ending at the reserve's car park. The route is hilly in places, so be aware before you set out.
Sidbury and Buckton Hill
Another circular route without having to venture too far from Sidmouth is this one that begins and end at the car park in Sidbury. The route takes you through Sidbury towards Buckton Hill and back again with some lovely views of the coast at Sidmouth. There are a couple of steep hills along the way though, so this one may not be suitable for everyone.
Like the sound of these walks? Be sure to visit the Sidmouth TIC for maps or check out more East Devon walks here You can also find walking routes in our Town Map which can be viewed online here or picked up in town.