During September, England hosts its biggest heritage festival where hundreds of heritage attractions across the nation open their doors to the public for free! There are a host of places around Devon that are joining in, but if you fancy delving deeper into the region's history, here are some of the best heritage attractions to visit while in North Devon.
All across North Devon you can find amazing museums and heritage attractions covering a wide range of subjects from pirates to maritime events to art and just about everything else you can think of. The whole area is a haven for history buffs, anyone with an interest in bygone eras will love visiting the village of Clovelly. 
The village is an attraction in its own right, it has been under private ownership since the Elizabethan times (back then the Queen herself owned it!) and as such, it has managed to retain those charming historical features that you can't find anywhere else. The harbour dates back to around the 14th century and it is free from cars, deliveries are instead made by donkey! The cobbled streets and historic harbour are always well worth exploring – so make sure to set aside some time to visit.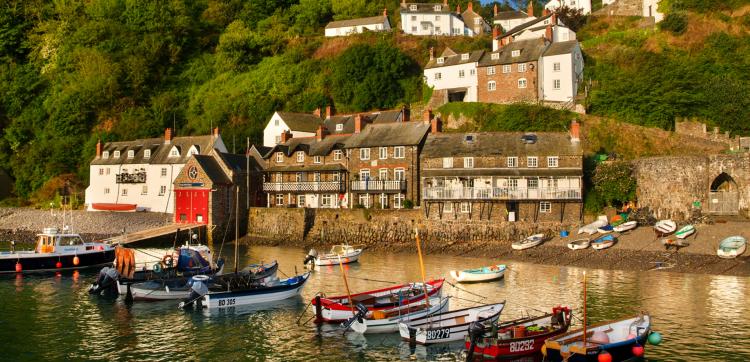 Image: Clovelly
Another spot where you can immerse yourself in the past is at Hartland Abbey. This fascinating stately home has beautiful woodland walks around the property and some incredible décor inside. It started out as a monastery in the 12th century and managed to survive longer than any other monastery, before being gifted to Henry VIII's keeper of the wine cellar and spans a host of historical periods. It differs from most stately homes though because it remains a family home and has the warmth and comfort that comes with being lived in. While in the region, make sure to explore the village of Hartland and the Peninsula, which is famous for its inspiring cliffs and for being the site of several shipwrecks. You'll also likely recognise it from several TV shows and films and if not, it is picturesque and romantic enough for you to be swept up in the drama of the place.
If you like the idea of visiting a stately home, the National Trust property of Arlington Court is another great place to spend a few hours. The estate was the family home of the Chichesters for over 500 years before being bequeathed to the Trust and by exploring the halls you can find a huge collection of treasures and art. Also on site is the Carriage Museum which is full of historic vehicles and the amazing Victorian garden with its exotic plant species. National Trust members get free entry, but even if you aren't a member, it is well worth a visit and even if you've been before, you can always experience something new, especially with their ongoing programme of events that take place throughout the year.
For a free day out, why not experience the history and heritage of the National Park? Exmoor National Park is a wonderful heritage location in its own right, full of fascinating places to discover while following the various trails around the park. In the autumn, the National Park hosts a Dark Skies Festival where you can have unobstructed views of the night sky. The whole park is designated a Dark Skies Reserve and is a great place to see the sky as it was hundreds of years ago.
Exmoor was once the stomping ground of a host of literary greats and romantic poets, you can follow the Kipling Tour, named for Rudyard Kipling or see the places that inspired authors like Charles Kingsley. So, not only is it good for history lovers, but for bibliophiles too!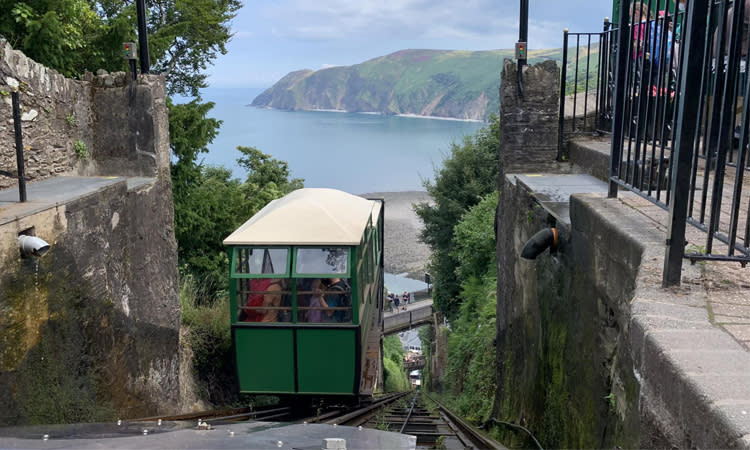 Image: Lynton and Lynmouth Cliff Railway
While you're in Exmoor, stop off at Lynton and Lynmouth. These twin villages were affectionately named Little Switzerland by the romantic poets that used to frequent the area and is the home to the Lynton and Lynmouth Cliff Railway, the UK's only fully water powered railway. Built in 1888, it remains the world's highest and the steepest water powered railway and is one of only three left in the entire world. If you want to learn more about Victorian engineering, this is a great place to start. After your trip, you can visit the Grade II listed café at the top of the cliff, where you can enjoy a cream tea whilst overlooking Lynmouth Bay. If your ears picked up at the phrase Victorian engineering, you'll definitely love being in North Devon, the famous Tunnel Beaches can be found in Ilfracombe and aside from being a stunning location, are a feat of Victorian design and a real treat for history lovers.
Or why not book a passage to Lundy Island? The island is perfect for anyone wanting a digital detox as there is little electricity and no WiFi, creating a chance to live as the pirate kings once did. Plus while you're there you can enjoy the wildlife – it is where the south west's largest puffin flock live, among other sea birds, dolphins and seals.
Looking for more history and heritage? You can find more options below.