In North Devon, we want everyone to have an amazing experience, whether you want to take on the waves or spend a few days relaxing in beautiful surroundings. You'll find that the majority of the accommodation providers and attractions are inclusive, offering adaptive rooms and accessible facilities, so everyone, regardless of age and ability, can have a good time.
If you're looking to get away to North Devon and have some additional access needs, here are a couple of suggestions for a disabled-friendly holiday.
Saunton Beach Villas have an accessible bungalow that can comfortably sleep 4. It has been designed with wheelchair users in mind and features an ensuite wet room as part of the master bedroom, with adjustable beds in both bedrooms and a walk-in bath in the main bathroom. The bungalow is just a short journey from Saunton Sands Beach which is listed as being one of the region's accessible beaches. Among the facilities available at the beach are two accessible toilets and five wheelchairs suitable for adults and children at the beach shop.
Saunton Sands isn't the only beach that is recognised for having disabled access. Next door, Croyde Bay has slopes down to the beach, however the texture of the sand can be difficult for some mobility aids. Woolacombe Bay, which consistently wins Britain's Best Beach accolades has an electric beach wheelchair available for hire from the Woolacombe Tourist Information Centre and there is a ramp leading down to the beach for easy access. You'll also find accessible toilets in the village, that are close to the seafront.
Another accessible place to stay is at Lower Campscott Farm. The cottages and lodges are set in 35 acres of glorious Devon countryside overlooking Lee Bay. There are five accessible cottages and lodges to choose from, Pinetree lodge features wide doorways that can accommodate wheelchairs and other mobility aids. Many of their other cottages have level access and are over one storey. Children are welcome to help with feeding the farm's animals every day, as well as use the site's games room or explore the wider countryside.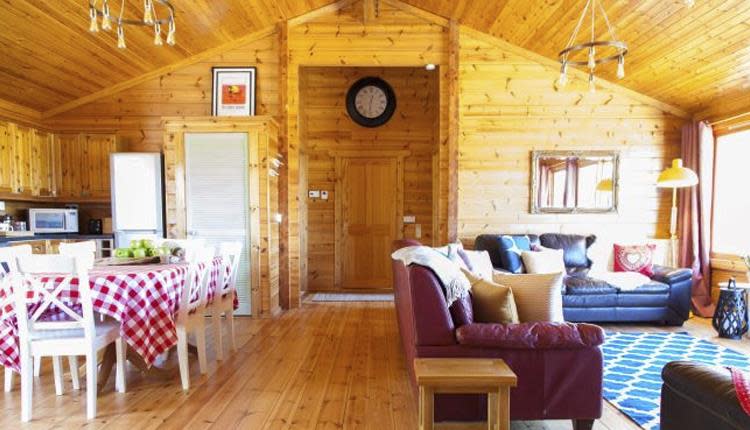 Lower Campscott Farm
North Hayne Farm Cottage is an Autism Friendly site that regularly wins awards for their accessibility. Choose from one of 8 self-catering cottages and spend some time with the animals at their purpose-built accessible farm which offers activities that support learning. One of the cottages, Jeremy Fisher Cottage, has been specifically designed for wheelchair access, while the others are perfect for families, especially for those who have additional needs.
For many of you, the reason for coming to North Devon is a chance to see the coast, much of which falls within the North Devon Area of Outstanding Natural Beauty. If you want to be close to the beach, have plenty of space and loads of activities to keep you busy without having to travel around too much, why not take a look at some of the region's holiday parks. Park Dean Resorts have two parks in North Devon, both of which have wheelchair-accessible lodges and caravans onsite. Bideford Bay is set on a hill top setting close to the town of Bideford and the village of Clovelly. There are a host of facilities to enjoy, including swimming pools and an assault course. Ruda Holiday Park is in Croyde, close to the beach with its accessible slope. Like its sister site, you'll find plenty to see and do both onsite and nearby.
Golden Coast Leisure Park can be found right next to Woolacombe Beach and also has adapted holiday homes. There are lots of high-adrenaline activities, some of which are adaptable and facilities like a sauna, bowling and family movie screenings.
If the idea of staying in a private cottage with your own space appeals to you, Marsdens Holiday Cottages have several properties in their portfolio that have additional access facilities. Have a chat with the team to find a property that suits you, with options all over North Devon.
It isn't just days out at the beach that you can enjoy, there are several attractions across the region who offer accessible days out. The National Trust have several properties in North Devon that have wheelchairs available for hire and Lundy Island also has wheelchairs for visitors to use. If you are planning a trip to Lundy Island, make sure to speak to the ferry company before travelling to make sure you have the right assistance.
For those of you visiting with the family, The Milky Way Adventure Park in Bideford is wheelchair friendly and features both indoor and outdoor play areas as well as a host of rides suitable for a variety of ages. There is plenty of seating at intervals throughout the park and some of the activities on offer are fully accessible. If you choose to visit during the school holidays, you'll also find a host of additional workshops and activities to entertain you. Nearby is The Big Sheep  Farm and Theme Park which is also easily accessible for wheelchair users. There are accessible toilets and eating areas for people using mobility scooters, as well as rides, entertainment and other activities. The Big Sheep also offer festivals and other entertainment depending on the season, so make sure to keep an eye on their website for the latest ticket information.
In the warmer weather, for a relaxing family day out, plan a trip to RHS Rosemoor. Depending on the season, there are a host of things to do for the whole family and you can borrow both trampers and wheelchairs to explore different parts of the gardens. Throughout the year, you can find craft fairs, live music and more, plus members get free entry!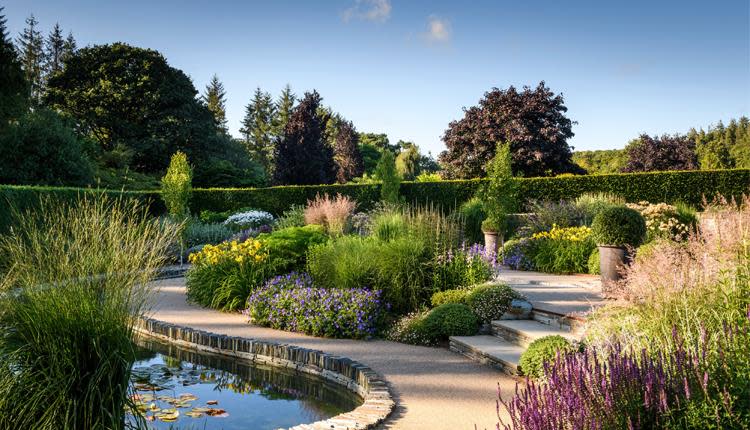 RHS Rosemoor
Looking for more things to do while in North Devon? Click here. How about places to stay? Click here.
Located on-site at what is arguably one of North Devon's most popular dog-friendly beaches…
Escape to the peace and tranquillity of a farm stay overlooking the Devon coast and relax in 4-star…
If you want to make sure your child has a holiday to remember, look no further than North Hayne Farm…
With its gorgeous hilltop setting, offering spectacular sea views and nearby beaches to explore…
Wake up to one of the most spectacular views in Devon – beautiful Croyde Bay. This golden…
Golden Coast Leisure Park is an action packed park, offering something for everyone. Located next to…
Mardens Devon Cottages is one of Devon's leading accredited agencies with over 2000 cottages…
Don't miss out on this multi award winning, all-weather day out for the whole family. The…
A garden full of inspiration Set in a beautiful valley in the heart of North Devon between two…