If you're coming to North Devon this summer and are looking for some places to add to your itineraries, here are 10 places we think everyone should experience in North Devon.
Instow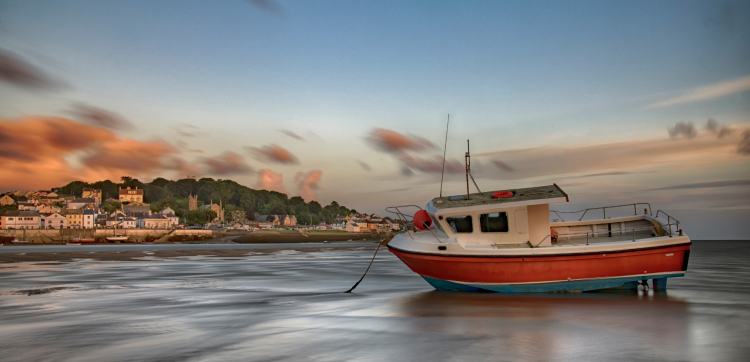 Around 25 minutes by car from the popular surf spots of Saunton and Croyde, Instow is a delightful village that sits on an estuary where the Torridge and Taw rivers cross. The village is famous for its cute little deli shops and for being a great spot for watching the sunset.
Lynton and Lynmouth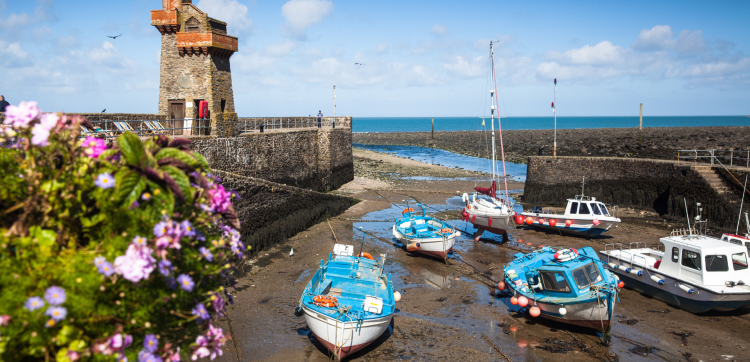 We're putting these two together because they come as a team. The two villages are both picturesque and make for a lovely day out, you can travel between the two using the famous cliff railway. Just remember, Lynton is up and Lynmouth is down!
Valley of the Rocks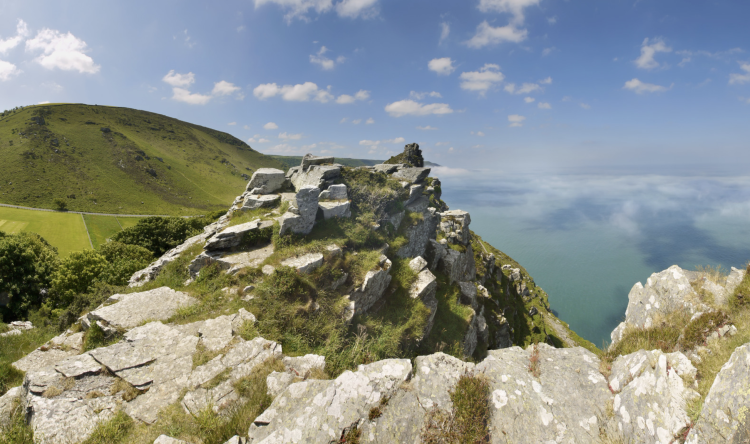 While we're discussing Lynton and Lynmouth, we have to tell you about Valley of the Rocks, because it is in the same area. You can find some wonderful walks in the area, enjoy incredible views and see the herd of wild goats!
Ilfracombe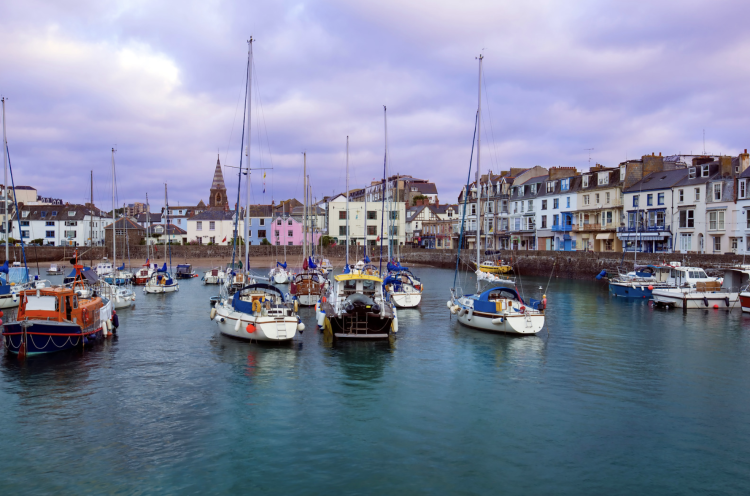 As one of the larger towns in North Devon, Ilfracombe is full of shops, hotels and eateries and Fore Street in particular is a haven for foodies – it's quickly becoming a really popular area for those that love Devon's delicacies. The town also has a harbour and is a great spot for past times like crabbing.
Croyde Bay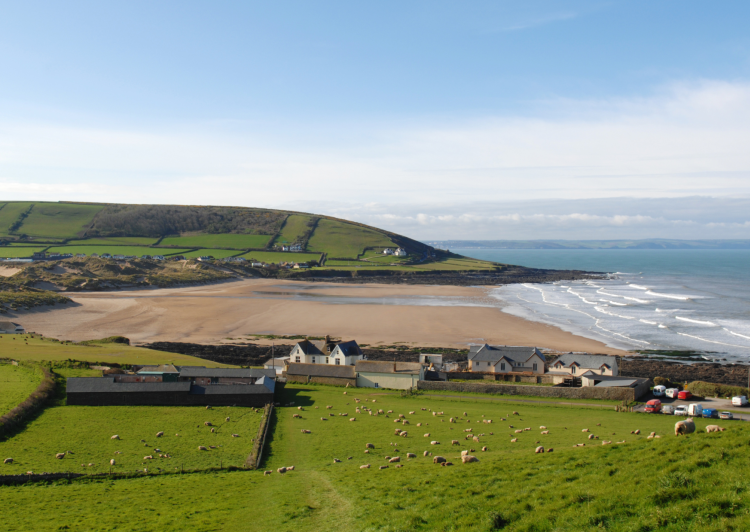 We've already mentioned it in passing but Croyde Bay is a definite must visit location in North Devon. It is the surfing capital of the county and not only falls within the UK's first surf reserve but also in the North Devon Area of Outstanding Natural Beauty. The village has one of the UK's most beautiful beaches, a collection of thatched cottages and some delightful places to eat and stay.
Appledore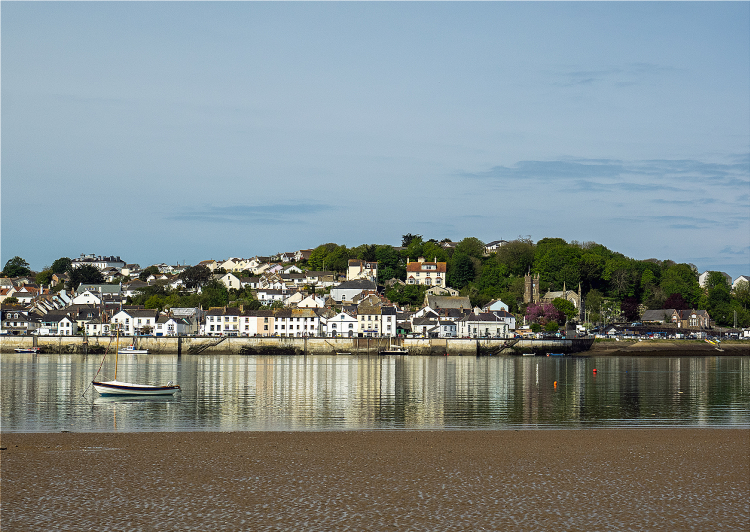 This one can be easily reached from Instow and is home to a collection of cute, pastel houses. It is famous for its ice cream and the fisherman's cottages as well as the annual book festival. On a clear day, you can look across the estuary at Instow and catch the regular ferry to visit other places around North Devon.
Exmoor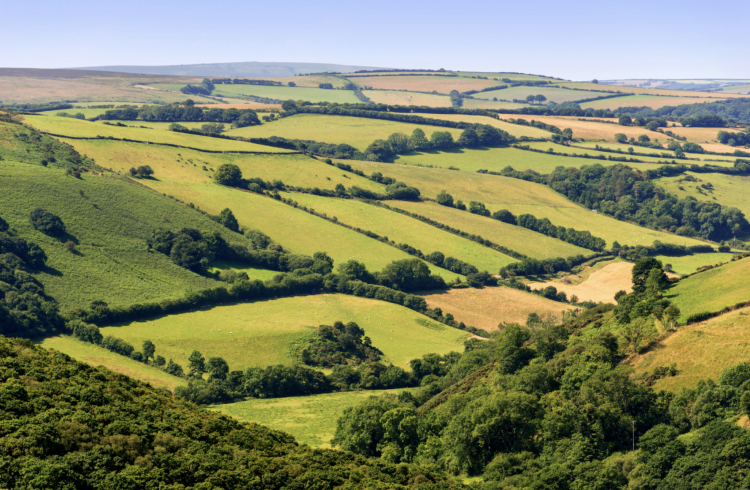 Yes, some of Exmoor is in Somerset, but there are some incredible locations in North Devon that sit within the national park too, like Lynton and Lynmouth, which we mentioned earlier. Exmoor is famous for the iconic ponies that roam the moor and is a Dark Skies Reserve – so make sure to hang around as it starts to get dark to enjoy the wonders of the night sky. You'll be surprised how much you can see with the naked eye!
Woolacombe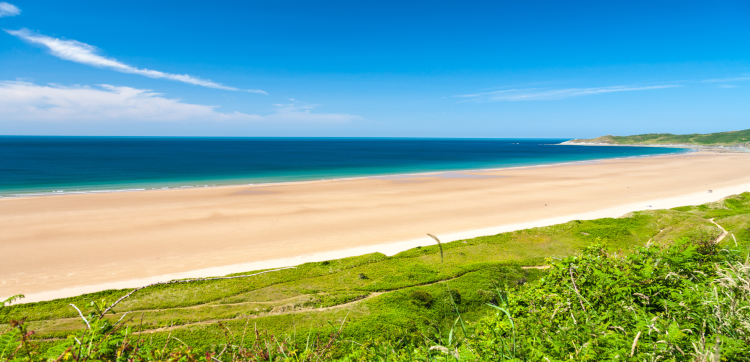 As the location of one of Britain's best beaches we can't not mention Woolacombe. Much like Croyde, this is a popular spot for surfers and the conditions make it easier for those of all abilities to have a go, regardless of how confident you are out on the waves. It is one of Britain's best loved holiday destinations, so it can get busy in the summer months but if you want a quintessential British seaside resort, you can't get much better than this one.
Blackchurch Rock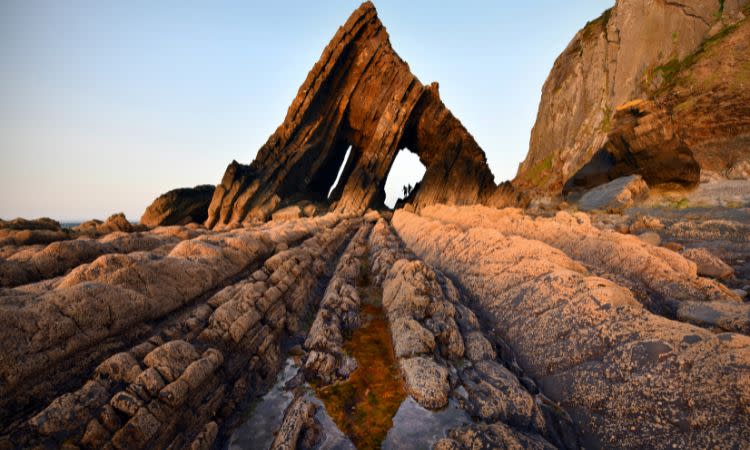 One of the reasons why North Devon is so picturesque is because of the rugged nature of the coastline and one place you can really enjoy this is at Blackchurch Rock which can be found on Mouthill Beach. You can access the beach via the South West Coast Path, which offers some beautiful walks around the area and if you time it right, you can see a truly magical sunrise or sunset through the rock formation.
Hartland Quay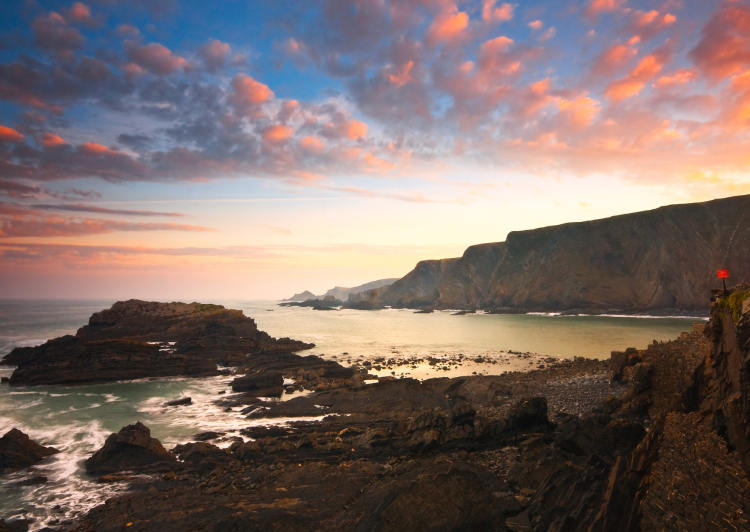 While we're on the subject of rugged coastlines, it doesn't get more rugged than Hartland Quay. In fact the whole Hartland Peninsula is worth a visit, but Hartland Quay in particular is a wonderful destination if you love your classic romances, it is very easy to imagine scenes from Rebecca or Jamaica Inn (mainly because the former was filmed there) whilst looking out to sea from the cliff tops.