With a host of adventure activities, beautiful surroundings and wonderful places to stay, Dartmoor is a must-visit destination this summer. You have the iconic ponies to find around the moor and plenty of beautiful spaces for walks, rock climbing and people watching, whatever you are into, you can enjoy the perfect break in Dartmoor.
If you want to escape the bustle of the coast this summer, why not spend a few days in Dartmoor? With a host of country house hotels, campsites and cosy cottages, you can find the perfect accommodation to suit you. Those of you that love relaxing and doing a spot of fishing will enjoy staying at The Arundell in Lifton, one of the premier fly fishing hotels in the UK. With a popular restaurant and tastefully decorated rooms, the Arundell is a peaceful place to stay for exploring Dartmoor.
If you're looking for some luxury and somewhere with an atmosphere unlike anywhere else, check out Bovey Castle – it screams luxury without being stuffy. They don't mind you wandering the grounds in your wellies or the kids playing on the furniture, it's a real home from home. Located within the Dartmoor National Park, Bovey Castle is not just a hotel, there are also self-catering lodges and whichever option you choose, you can take advantage of all the hotel facilities and the award winning restaurant, serving the best in Dartmoor's local produce.
Another popular option on Dartmoor is one of the many country house hotels. The Horn of Plenty Country House Hotel on the outskirts of Dartmoor has amazing views and five acres to explore. The hotel is dog friendly and has a reputation for amazing food, making it a great option for anyone wanting to experience moor life. Closer to the heart of Dartmoor is the Two Bridges Hotel, a real gem due to its incredible location. It's the perfect place for exploring some of the nearby small towns and villages and caters for everything, whether you want a relaxing retreat or an active break.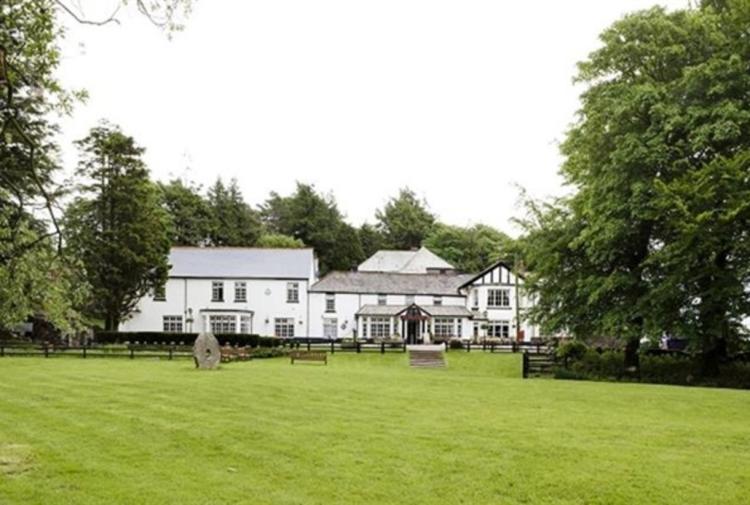 Images: Two Bridges Hotel
For families looking for somewhere they can stay on a budget where they will have plenty of space and still have those incredible views, check out the Tavistock Camping and Caravanning Club Site on the boundary of the Dartmoor National Park. The spacious campsite has modern facilities and even disabled facilities, so everyone can enjoy a stay. Dartmoor itself even has a range of accessible walking routes compiled as part of the Miles without Stiles campaign, so no matter what your age or ability, you can spend time immersed in nature. If you're someone who likes the idea of camping but aren't sold on the idea of giving up a proper bed, why not glamp instead? Wolf Wood Treehouses offer the ultimate combination of luxury and wilderness, stay above the trees in your own rustic treehouse full of comfortable furniture, well equipped kitchens and even a private deck bath where you can gaze at the stars while enjoying a well deserved soak.
Now we've told you about some of the accommodation on offer, how about suggestions of great things to do while visiting Dartmoor? Of course, there are plenty of walking trails to explore, a host of adventure activities like cycling, climbing and orienteering and even the traditional activity of letterboxing. This fun activity has been enjoyed for centuries and you can join in too – head to one of the visitor centres and they will tell you everything you need to know!
If you are in the mood for an adventure or two, River Dart Country Park is a must visit location. With 90 acres of land and an unforgettable holiday experience, River Dart gives you the chance to do everything from kayaking to zip wires to hiding in the park's play forts. You can even keep the adventure going by booking a space to camp onsite so the fun never has to end! The whole family will also enjoy a day out at Pennywell Farm where you can meet a herd of mini pigs, ride tractors and everything else you can think of, just keep an ear out for the bell!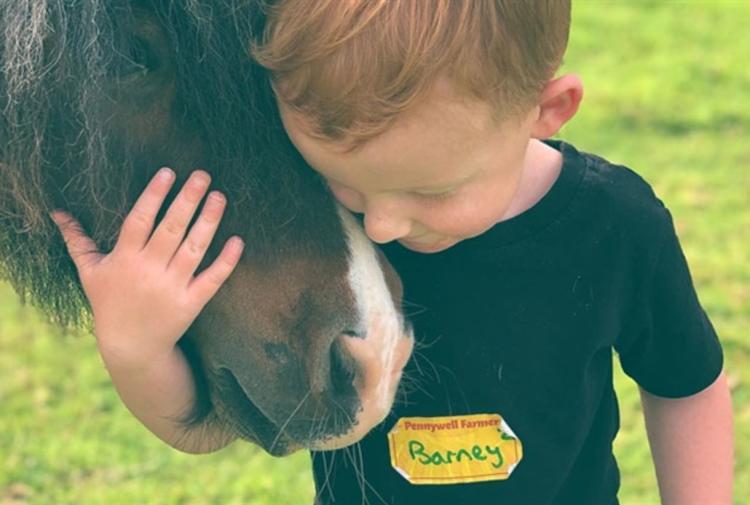 Image: Pennywell Farm
One of the best things about visiting Dartmoor is seeing the incredible wildlife, so if you're a fan of animals, no matter how exotic, you have to spend a day at Dartmoor Zoo. Hidden on the national park's borders, the zoo is home to the biggest variety of big cats in the south west, monkeys, meerkats and a host of other creatures for you to meet. Families will also enjoy spending time at House of Marbles, especially this summer while they are celebrating their anniversary with an exciting programme of events and activities – they're also happy for your dogs to join you, so even the four legged members of the family can have a great time.
If you like the history of House of Marbles, make sure to add South Devon Railway to your plans.  Not only do you have the chance to ride a steam train and see some of the region's most beautiful countryside, but the team at the station always host amazing additional activities and entertainment in the summer months too! It's a perfect day out for the whole family.
Or if you need to have a little break after all that excitement of exploring the National Park, spend a few hours at Buckfast Abbey. Home to a community of monks, this is a beautiful, tranquil place to relax and rejuvenate yourself. The grown-ups will also want to visit Alder Vineyard, winner of the Devon Tourism Award for Best Café and Tearoom of the Year. They offer tours of the vineyard headed by the resident wine wizard and you can have a couple of cheeky tastes on your way round! Just keep the wine away from any under 18s! If the idea of having some delicious local food and drink is tempting, finish your day off at Strawberry Fields Farm Shop. With incredible dishes in their café and the chance to pick your own flowers, fruit and more, it's somewhere the whole family can enjoy.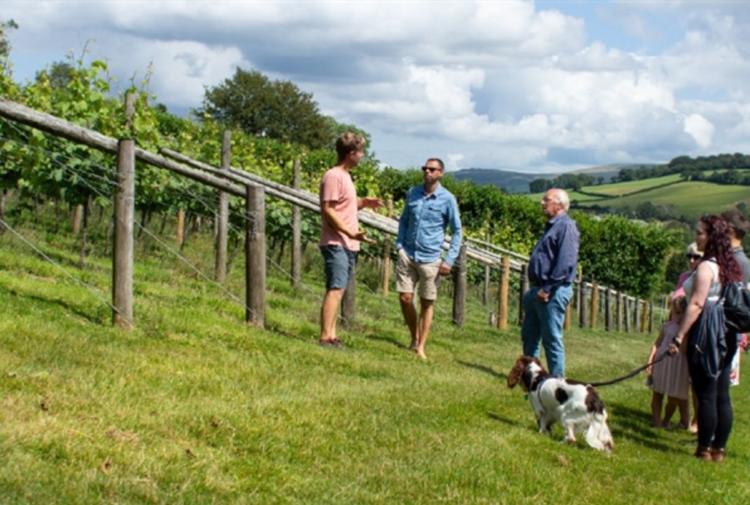 Image: Alder Vineyard
" I have never before, in my long and eclectic career, been gifted with such an abundance of natural beauty as I experienced filming War Horse on Dartmoor." Steven Spielberg.