The glorious county of Devon is rightly famed for its staggering coastline, breath-taking countryside and show-stopping National Park, but did you know that it's also fast becoming one of the most important wine regions in England? 
With more than 20 vineyards producing superb cool climates and sparkling wines dotted across the county, you'll never be far from a tasting experience or a walk in the vines, and now, with the sun shining (most of the time!) and the grapes ripening, it is the perfect time to visit. 
At Swanaford we have been making award-winning still and sparkling wines from our 10,000 vines planted on the edge of Dartmoor for a decade and we're always delighted to welcome visitors. Whether you want to come on an official guided tour or just drop in, you're guaranteed a friendly welcome from our small and dedicated team, who'll happily talk you through how we grow grapes and make wine in this beautiful corner of Devon.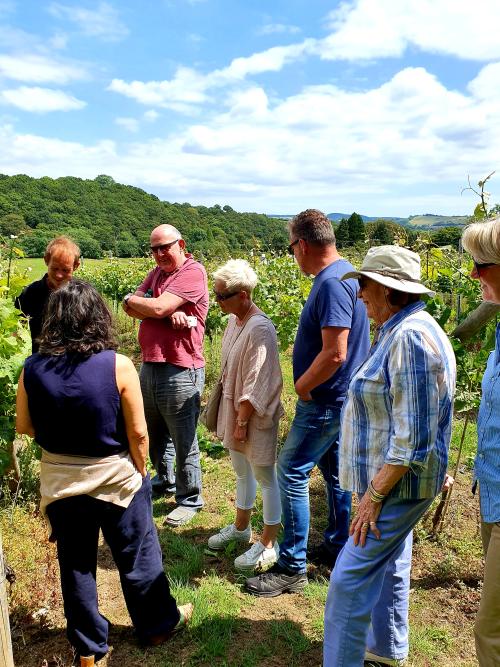 A visit to Swanaford is the perfect all-round activity; the vineyard is nestled among the slopes of the Bridford National Trust woodland and is boarded by the River Teign, making it one of the most picturesque vineyards in the area, and an absolute haven of tranquillity for those looking for a break from the tourist bustle. Our guided tours include a walk around the vines, with one of the team talking visitors through how we came to have a vineyard on Dartmoor, and the challenges of growing grapes in England. Then it's off to the beautiful tasting barn where we'll open some wine and explain how the grapes go from the vine to the bottle. So whether you're seeking a quiet space to relax and unwind, looking to learn a little something about wine, or simply want to enjoy an activity with friends before heading off to explore more of the moor, you'll find everything you need when visiting the vineyard.
But it's not all about us! Probably the most important thing we do at the vineyard is pick grapes! And that's when the visitors come in. We couldn't bring the harvest in without a dedicated team of volunteers giving up their time to help us pick, and that all starts in September. Our volunteers don't need any experience, they just come along looking to combine a bit of exercise with a lovely day out meeting new people and doing a vital job that's been happening all over the world for centuries. We always put on a free harvest lunch and keep the tea and biscuits coming while the grapes come in. It's a lovely time of year and anyone is welcome to join in, they just drop us a line and we add their name to the email list.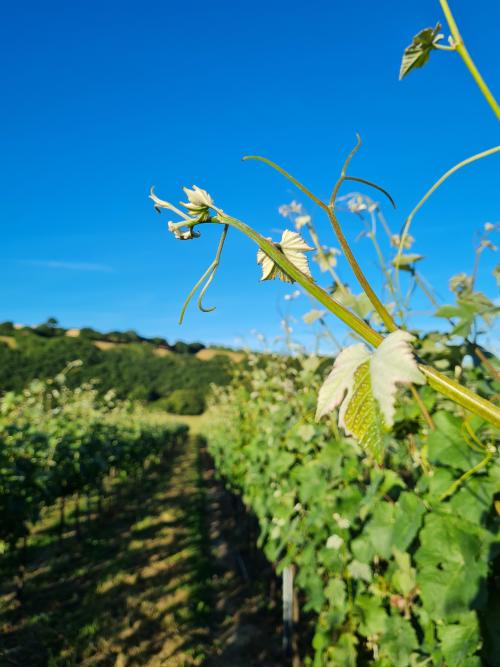 We're open to visitors 6 days a week with three official tours taking place on Wednesdays, Fridays and Saturdays, so whether you're simply walking past with the dog, or have a huge interest in viticulture, we're here to share our passion for English wine and love nothing more than welcoming visitors. Come and see us!
Swanaford is an award-winning, family-run vineyard in the heart of Devon. Nestled among the ancient hills and woods of the Teign Valley, Swanaford Vineyard offers visitors a beautiful space to learn about wine and enjoy the countryside. Our small team are dedicated to providing visitors with a…