Ancient Eastern practices are helping a contemporary South West retreat centre to attract visitors in a tough market.
Qi-gong and yoga retreats are new to the programme of mindfulness experiences that you can have with The Sharpham Trust. The charity, based in a Georgian mansion on the banks of the River Dart, is in its 40th year of promoting mindfulness and a deep nature connection. One of the ways the charity does this is by hosting mindfulness retreats across five different retreat centres on the stunning Sharpham Estate.
This year there will be further yoga retreats and new Qigong retreats taking place in the Trust's newest retreat venue, the Coach House. 
People in The West are familiar with yoga, but Qigong (pronounced chee-gung) and its gentle breath-based movements is lesser known. Qigong is an age-old practice that harnesses the power of the breath, movement and intention to create health, vitality and balance within the body. 
Qi means 'subtle breath' or 'vital energy' and Gong translates as 'skill cultivated through steady practice'. Qigong is a practice deriving from The Tao - an ancient school of Chinese philosophy of living in harmony with 'the source of everything'. But you don't have to be a devotee nor experienced in the practice to benefit.

Sharpham's retreats feature dedicated Qigong sessions alongside meditation: connecting both practices to deepen one's sense of mind/body awareness and nature connection. There is also plenty of free time for participants to rest, rejuvenate and explore Sharpham's incredible natural setting.
All Sharpham retreats are full-board and retreatants dine on organic vegetarian and vegan food - lots of which is supplied by the Trust's organic gardens.
Last year, The Sharpham Estate was certified organic.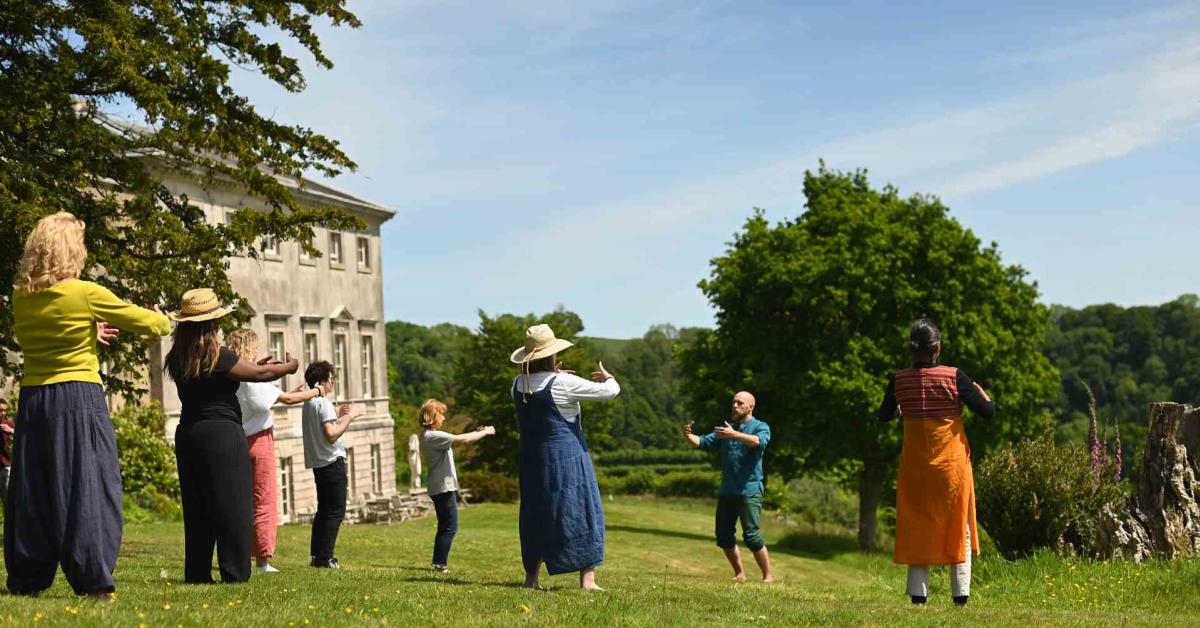 Find out more about the Qi-gong retreats here and yoga retreats here.  Other retreats can be found here. 
The Sharpham Trust offers mindfulness retreats close to nature in a portfolio of venues on the Sharpham Estate, close to the River Dart within a designated Area of Outstanding Natural Beauty. People can stay in several different locations on the 550-acre Estate, including in: Sharpham House…