To commemorate 40 years in tourism, a brand new piece of play equipment was added to the outdoor play area at World of Country Life Exmouth! It was unveiled by the Mayor of Exmouth, Brian Cole.
A competition was held so the public could choose the name and some very Royal guests popped in on their way to Windsor Castle to see what all the fuss was about…..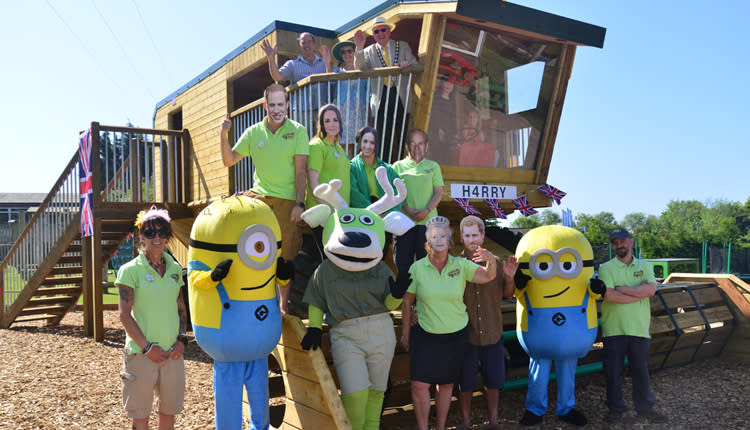 Standing 4 meters tall, meet HARRY the Harvester!  Designed by Nigel Lee, the owner of World of Country Life and built by local firm Culver Sawmills it has flashing lights, lots of buttons and fantastic sound effects.  Park manager, James Turner, said: "It has taken lots of skill and hard work during some really tough weather to construct such a large and complex piece of equipment but seeing the kids clambering around enjoying themselves makes it all worthwhile."
Harry the Harvester will stand pride of place for years to come, but we wonder what will be built next and will it be called Meghan?!
Come see Harry for yourself – for details and opening times visit www.worldofcountrylife.co.uk