Port Properties is a small holiday home company based in the picturesque coastal town of Brixham, Devon. As such a culturally significant destination, it is important to conserve the town for generations to come, which is why we are committed to supporting the local community. Every stay with us will go towards supporting the Brixham community as well as creating an unforgettable holiday experience.
Port Properties is committed to promoting Brixham and the surrounding area's local businesses to our guests. The town features a range of boutique shops, restaurants, bars, pubs, activity providers and day trips, all of which we work with to provide the very best stay for our guests.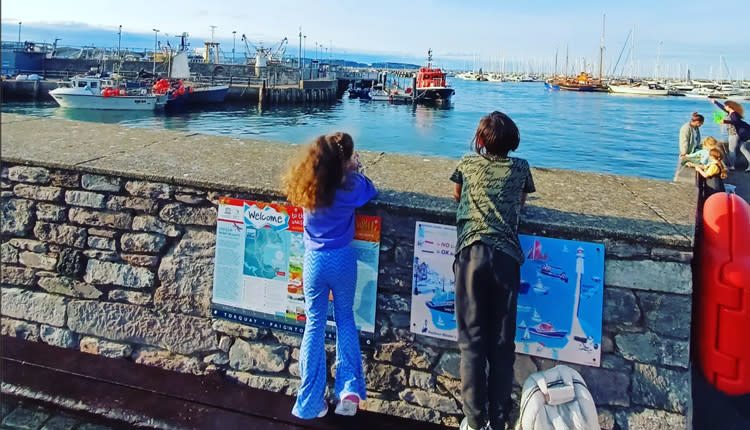 Accommodation with a local touch:
Brixham has a diverse range of holiday homes, each with its unique charm and each one embodying the spirit of Brixham, reflecting on the town's rich history and friendly coastal culture.
Local culinary delights:
Brixham's local restaurants and food producers deliver fresh seafood caught by local fisherman and Port Properties provides guests with a fresh and updated guide so you can experience the town's culinary gems. During your stay, we encourage you to savour all the flavours of Brixham, leave reviews and take something home!
Community events, festivals and sponsorships
All businesses in Brixham actively promote the community by encouraging everyone to participate in local celebrations. At Port Properties, we're actively supporting Brixham Pirate Festival and Shoalstone Swimming Pool among other local organisations. The success and sustainability of these events is so important and by working with other local businesses, we can make sure these events continue to thrive.
Impact on the community:
Staying in a holiday home in Brixham, like Port Properties, offers the perfect blend of comfort, privacy and immersion in the town's coastal charm. From stunning views and cosy interiors and the flexibility of self catering, our holiday homes provide an idyllic base for exploring the beauty and culture of this captivating town.
Whether it is a day trip, weekend getaway or an extended stay, Brixham promises an unforgettable escape that will leave you with cherished memories of this beautiful Devonshire coastline and together, we can make sure that it will continue to be a stunning and captivating place to visit.
We are a tailor-made, local propety company based in the quaint fishing port of Brixham, Devon. We cover all areas of The South West.   Holiday homes for guests: We have carefully hand picked all our properties to make sure we provide the very best service for your holiday. Beautiful locations…