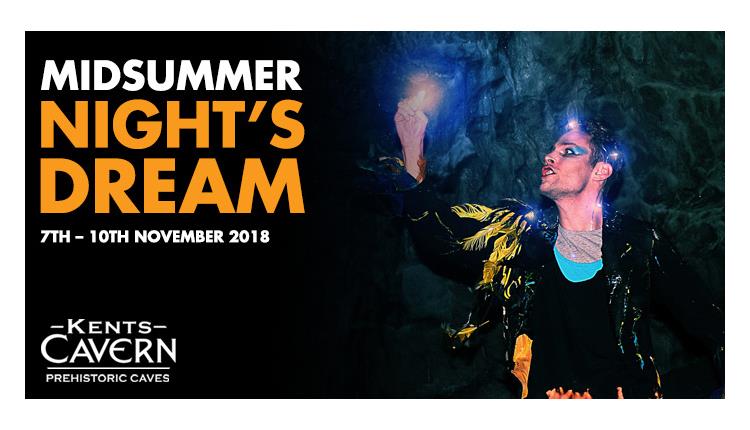 Shakespeare Underground at Kents Cavern
About
Butterfly Theatre are back, this year with Shakespeare's A Midsummer Night's Dream.
The Magic Beneath is Butterfly's thrilling re- telling of Shakespeare's timeless much loved comedy. This enchanting tale of how young lovers - thwarted by their parents - run away to the caves where they become unwittingly drawn into the secrets and spells of the magical creatures that dwell underground.
In this unique, site-responsive adaptation of A Midsummer Night's Dream, Butterfly invite you to feel the magic underneath your own skin! As you delve through the hidden caverns, you will discover feelings and sensations shiver through you as the caves are filled with flickering lights and fairy singing. Butterfly is a professional theatre company that brings Shakespeare's classics to life in extraordinary settings; creating site responsive heartfelt productions that delight and amaze.
You will be led seamlessly through the entire cave system by the players as they perform around you. This is a walking show, lasts about 70 mins. There are no seats! All shows limited to 40 people.
Price: £16 per person
Book Tickets
Map & Directions