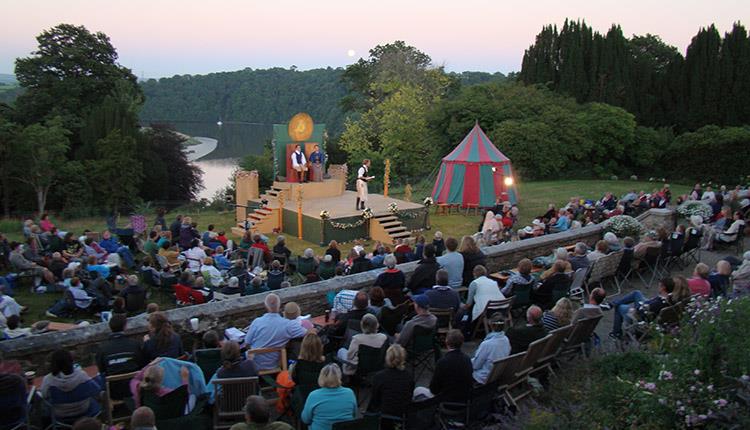 Outdoor Theatre – The Tempest, at Pentilllie Castle
About
Outdoor Theatre – The Tempest with The Lord Chamberlain's Men
Wednesday 25th July 2018
Performance at 7.30pm. Gardens open from 5.30pm.
Make the most of your summer evening by joining us on the old tennis lawn at Pentillie Castle to enjoy an open-air performance of Shakespeare's spellbinding masterpiece, The Tempest. A play of soaring poetry, high comedy and tender love performed all male Equity theatre company, The Lord Chamberlain's Men.
Sit back and take in the beautiful surroundings, historical building and wonderful outdoor theatre show at this family-friendly event.
With a selection of delicious home-made food available and drinks from our bar, Pentillie Castle invites you to lay down a rug and enjoy those extra hours of sunshine!
Ticket Prices
Adult: £15
Child: £10 (under 12)
Family: £45 (2 adults, 2 children)
This is an outdoor event so please bring low backed seating or a picnic rug and make sure that you dress up warm. The performance will go ahead in all but the very worst weather, so do wear suitable clothing or ring us on 01579 350044 to check.
Book Tickets
Map & Directions