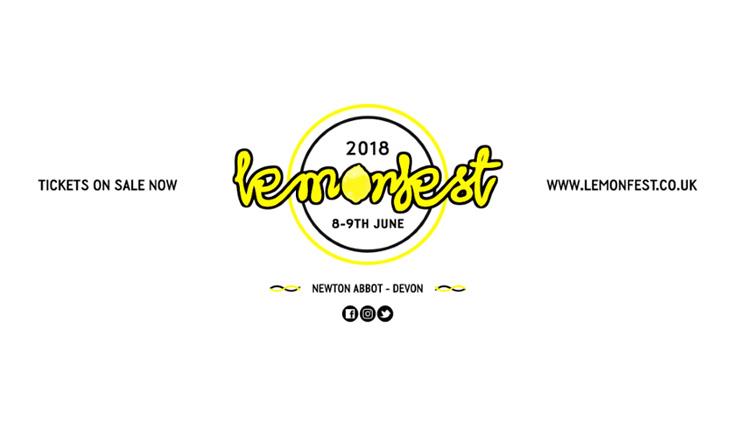 About
SOUTH DEVON, Newton Abbot Racecourse, June 8 - 9 - Devon's own two-day boutique festival, LEMONFEST, announces ten more artists, completing its line-up of hip hop icons and dance music pioneers, and guaranteeing anthem-after-anthem.
Homage to the origins of hip hop, rap, turntablism, breakbeat … Vestax World Champion scratch turntablist, DJ Woody, (pictured) heads up the 45 Live crew on Friday night on the kit he actually helped invent - the first MIDI synchronising turntable.
On Saturday, Jurassic 5's Chali 2NA joins the stellar hip hop tribute with support from UK breakbeat wizard Krafty Kuts. Chali 2NA completes a who's who soundclash of rap legends including The Sugarhill Gang's Wonder Mike, Hen Dogg and Master Gee, purveyors of the greatest hip hop anthem in history Rapper's Delight, with ex Grandmaster Flash and The Furious Five members, Scorpio and Melle Mel (The Message, White Lines, Step Off) all headlining together on Saturday night.
Lemonfest's biggest ever electronic party mash up… with Crazy P Soundsystem (pic below) spearheading the disco, house and soulful pop revival on Friday night alongside pyro-circus massive Slamboree. Rinse:Out Drum & Bass tent hosts Bristol's go-to producer TC, who has remixed for Rihanna, Nas, and Damien Marley and released tracks on Skrillex's OWSLA label.
Plus no shortage of the best indie, rock, folk and grime artists across six stages. See line up highlights below.
Lemonfest 2018 Line Up: The Sugarhill Gang, Chali 2NA + Krafty Kuts, Slamboree, Crazy P (Soundsystem), TC, Mr Traumatik, Hackney Colliery Band, Sound of the Sirens, Lack of Afro, DJ Woody, The Allergies, Afrikan Boy, Insomniax, David Boomah, Bert Miller & The Animal Folk, Babysnakes, Pattern Pusher, Datura Roots Collective, High Daniels, DJ Operation D, Red Right Hand, Orlata, Darthur Vader, Boca 45, Leroy, Instigator & Sarge, DJ Slice, Loose Lips, plus more.
About... Lemonfest has earned its stripes as the friendliest, most hassle-free boutique festival in Devon, a massive party with a local feel. It still offers families a dedicated Kids Area, fairground rides and plenty of opportunity for young children to join in the fun. Day tickets start from an affordable £22, and an entire weekend with camping from a very reasonable £52 (+ booking fees).
Lemonfest 2018, as before, features a huge variety of local and world class talent, enough DJs across five stages to continuously dance your ass off to before until you crash out in your tent, or if you prefer, in the height of glamping style - a Podpad sleeping 2 - 8 people. The festival boasts its own 'local' pub, The Hairy Beaver, immersive theatre experiences, local food producers and top street food, the ultra popular Cider Bar, and for anyone who has felt the sting of being "cut off" at 11pm post-festival, the Beaver stays open late for campers alongside an after-hours silent disco.
Lemonfest continues to deliver a programme packed with massive names and this year has attracted some of the most prized hip hop, disco, house, folk, soul and drum n bass stalwarts, producers, turntablists and emerging artists in music today.
Prior to this, the festival featured the likes of We Are Scientists, SHY FX, Toploader, DJ Yoda and Alabama 3, all in one sleepy, affable market town location right near the beautiful River Teign.
Book Tickets
Map & Directions
Newton Abbot Racecourse
,
Newton Road
,
Kingsteignton
,
NEWTON ABBOT
,
Devon
,
TQ12 3AF
Opening Times
Sorry, this event has passed