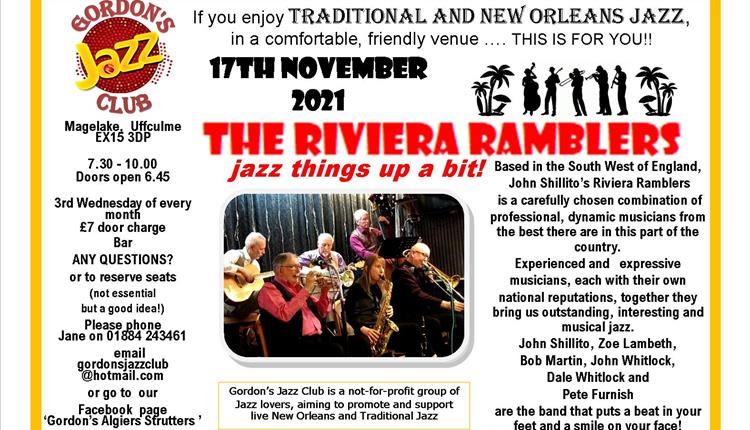 About
If you enjoy Traditional and New Orleans Jazz,
in a comfortable, friendly venue …. THIS IS FOR YOU!! Gordon's Jazz Club meets monthly - this month we welcome John Shillito's Riviera Ramblers - a carefully chosen combination of professional, dynamic musicians from the best there are in this part of the country.
Experienced and expressive
musicians, each with their own
national reputations, together they bring us outstanding, interesting and musical jazz.
John Shillito, Zoe Lambeth,
Bob Martin, John Whitlock,
Dale Whitlock and
Pete Furnish
are the band that puts a beat in your feet and a smile on your face!
Book Tickets
Map & Directions
Magelake Pavilion
,
Bridge Street
,
Uffculme
,
Devon
,
EX15 3DP
Opening Times
Sorry, this event has passed