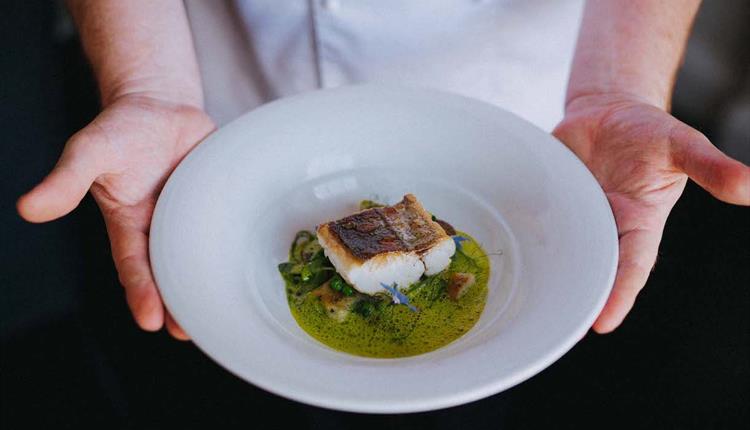 About
England's Seafood FEAST
England's Seafood Coast will play host to a feast for all the senses between 18th September and 4th October 2020. For 2 weeks you will be able to immerse yourself in England's Seafood FEAST (view the programme here), eating some of the best seafood in the world and experiencing the very best the English Riviera has to offer.
The heart of things
Brixham Fish Market is at the heart of England's Seafood Coast. It's a good place to start your own personal Feast – take an early-morning tour of the market and learn about the new online auction, followed by breakfast at Mitch Tonks' Rockfish Restaurant next door. This truly unique experience gives a new perspective on the fish on your plate – it is hugely popular so booking in advance is required.
Seafood to order
Of course a key part of England's Seafood Feast is the opportunity to eat lots and lots of world-class fish. The Coast's best seafood restaurants are offering an array of set menus and events to tantalise your taste buds, all featuring Brixham seafood. There will be cookery workshops, wine tastings and coastal foraging. For 2 weeks you will be able to choose from a host of unique events, from morning til night if you so wish! So whether your taste is for fish and chips overlooking the sea, or a 5-course seafood tasting menu, we've got it covered.
And so much more
In between meals (to help you build up an appetite…) you could take a trip on a heritage sailing trawler, go kayaking and paddle boarding, or take a trip on the steam train with its stunning views of the coast. Perhaps you'll decide to feed penguins, otters or seals at Living Coasts, or see how early human species made the most of shellfish at Kents Cavern. There will be chances to go fishing (cooking and eating what you caught when you get back on dry land) or wild swimming. Or maybe you'll take a trip to Berry Head to take in the spectacular view across Torbay and watch the guillemots as they go off to fish. There will be sea-themed art exhibitions, installations and productions across the Bay. You'll be spoilt for choice.
The programme
Once the programme has been launched it will be regularly updated with more events, so keep an eye on the website for further details and follow England's Seafood Coast on social media:
Twitter @TheSeafoodFeast
Facebook @TheSeafoodFeast
Instagram theseafoodfeast
We look forward to seeing you at England's Seafood FEAST.
Book Tickets
Map & Directions
Various Locations throughout
,
the English Riviera
,
Devon
,
TQ2 5JG
Opening Times
Sorry, this event has passed