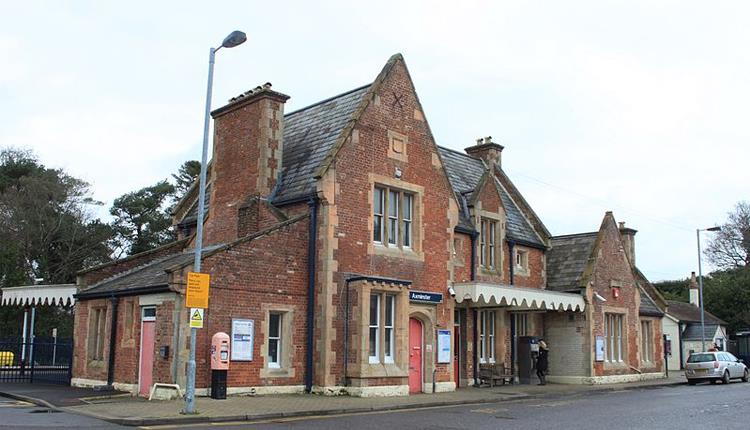 About
Axminster is a hidden gem within the East Devon Area of Outstanding Natural Beauty, it is filled with traditional charm and character and is a wonderfully quaint village surrounded by unspoilt countryside.
Axminster is just a few miles from the Jurassic Coast World Heritage site making it a great base for exploring the dramatic coastlines. It is a perfect choice for anyone looking to unwind and be at one with nature. Axminster is on the national rail line and makes getting to London and Exeter very easy. Basing yourself in Axminster, will give you great access to the counties of Devon and Dorset.
There is a thriving community of artists and creatives in Axminster. Visitors are encouraged to follow the Axminster Art Trail, which includes sculptures and other art pieces that represent the town's livestock market and heritage. You'll also find the Axe Vale Festival of Gardening and Crafts every summer, which is the largest festival celebrating crafts and home-made gifts in the south west. Axminster is famous for its carpets and there are still remains of this business to be found in the museums and at Thomas Whitty House.
Other than art, there are plenty of other things to do when in the town. The museum shares the history and heritage, plus there are ancient woodlands and the Area of Outstanding Natural Beauty to be explored.
The town is also close to several National Trust areas, such as Loughwood Meeting House and Shute Barton which is said to have the largest fire place in England. Also nearby is River Cottage HQ, the very first River Cottage Canteen and Deli can be found in the town, be sure to stop by for some fine food.
For those that are interested in keeping active you'll find easy access to several cycle tracks, such as the Buzzard Route Cycle Track as well as trails into Dorset towards Lyme Regis. The East Devon Way footpath is a very picturesque and the Axe Estuary is home to several interesting species of bird for anyone interested in bird watching.
Book Tickets
Map & Directions